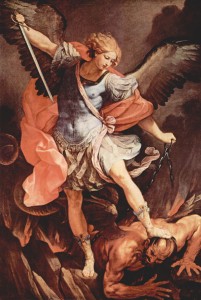 Although there is no Patron Saint of Cowards,
in the end we get the saint that we deserve.
So here's your one-time cage-fighter, drug-up
from the south side of that stinking river.
Not the saint you might have prayed for,
with womanly hips and stained-glass eyes,
who'd draw you in and soothe your brow.
No. Better bring a witness; send the cops.
Have them drop by on my fixed abode
(but we're not giving any names)
and say you'd never shoot someone in the back.
Rats can tell when they're in with weasels,
so forget the child and the father and the mother:
yours is the saint who cups your bald head
in one hand and beats you with the other.